Nickel Pump for Caustic Soda Factory
Since 1980, the company has specialized in the development of single-stage centrifugal pumps, and is committed to promoting the advancement of centrifugal pumps. We have delivered more than 500,000 units to our customers, all of which exceed the standards and customer requirements.
The HZ series processes include HZ and HZJ models, and their design standards are based on ISO5199 and ISO2858. After long-term research and development investment and technological innovation, excellent performance and reliability are guaranteed.
Anti-corrosion pump For Alkali Plant/Anti-rust pump for Soda Plant/Wear-resistant Chemical pump Application condition
The HZ pump is designed to cover a wide range of hydraulic performance applications and to meet the challenges of complex fluid media
■Salt industry
■Alkali industry
■Glauber industry
■Sewage treatment
■Paper industry
Hydraulic range
| | |
| --- | --- |
| Medium | Hydraulic parameter range |
| Clean liquid | Flow:2~2050 m3/h |
| Corrosive liquid | Head:3~150 m |
| High temperature liquid | Pressure:0-1.6 MPa |
| Fiber slurry | Temperature:-20~150℃ |
| Viscous liquid | Density:≤1850 kg/m3 |
| Containing a large amount of granular slurry | Viscosity:≤300㎜2/s |
Products Feature
① Shaft seal environment
A variety of sealing forms that match interchangeability for different operating conditions;
Cartridge structure, easy to install and replace, no need to measure;
The large conical seal chamber improves the lubrication of the seal and fully achieves "self-lubrication".
② Impeller
Designed in accordance with ISO5199 standard, the mechanical seal has the longest life;
A variety of impeller structure design, using different working conditions
Standard back blade or balance hole reduces axial thrust and seal chamber pressure for extended bearing and seal life
③ Bearing housing
Large cavity reduces oil temperature and extends bearing life;
Strong support for shafts and bearings with high reliability;
The use of a magnetic oil plug reduces the fouling of the lubricating oil;
Specially designed contactless oil seal structure;
④ Pump body
Heavy duty top centerline outlet pump casing;
Rear door structure design, easy to install and maintain;
Replaceable pump body seal ring keeps the pump running efficiently;
⑤ Bearing system
Equipped with heavy-duty bearings to minimize the cost of accidental downtime to customers;
Reasonable bearing pairing, so that the L10h bearing life exceeds 25,000 hours;
ISO-compliant stainless steel shafts provide reliable power transmission and corrosion resistance to the rotor components of the pump;
Configuration: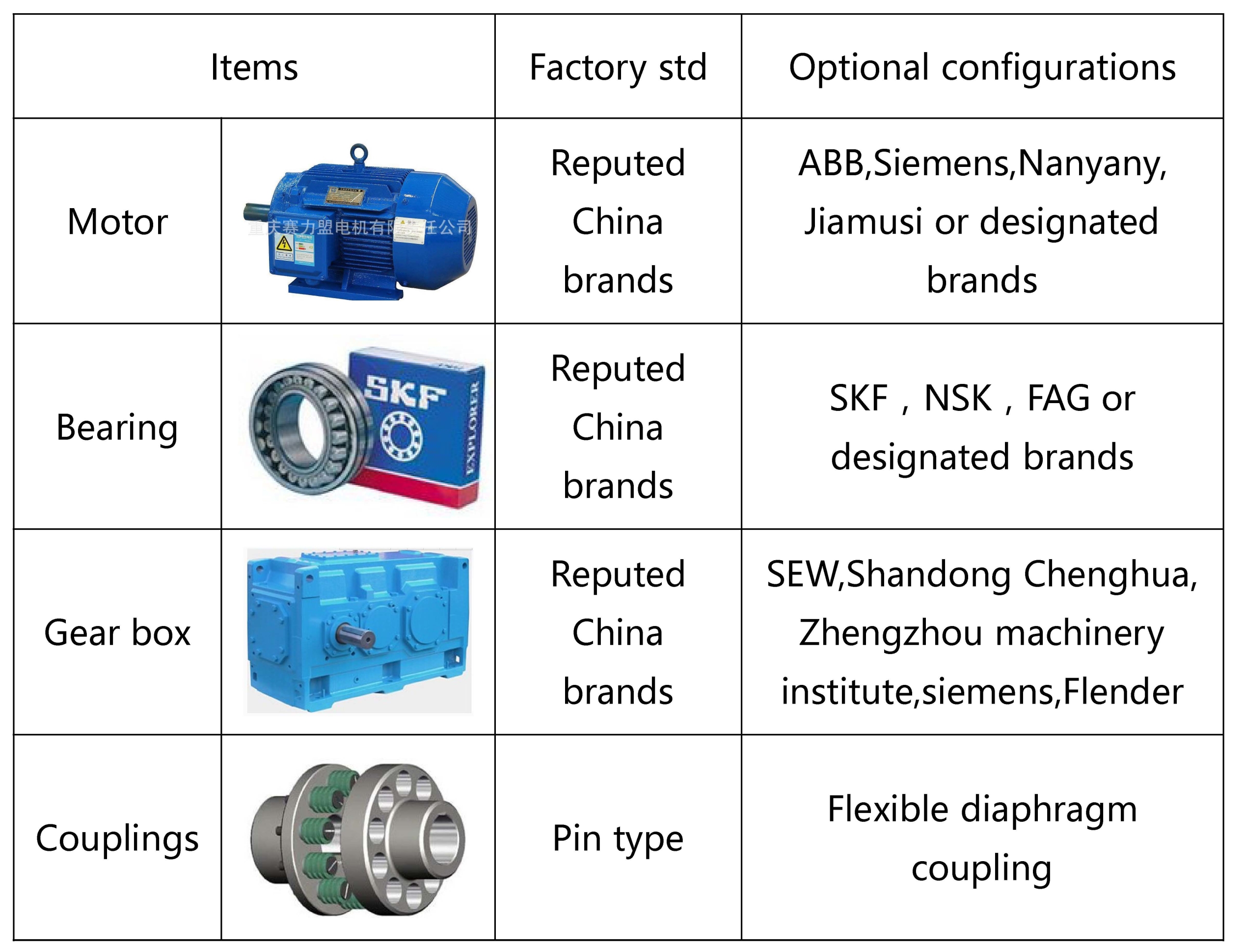 Common material configuration table
Type

China

USA

Japan

GB/T 1220

GB/ 20878

(sectional material)

GB/T 2100(casting)

UNS

AISI/

ASTM

ACI

(casting)

Code

Grade

Code

Austenitic stainless steel

1Cr17Ni7

S30100

301

SUS301

0Cr19Ni9

ZG0Cr18Ni9

302

S30400

304

CF-8

SUS304

00Cr19Ni11

ZG00Cr18Ni10

301

S30403

304L

CF-3

SUS304L

0Cr17Ni12Mo2

S31600

316

CF-8M

SUS316

00Cr17Ni14Mo2

S31603

316L

CF-3M

SUS316L

0Cr18Ni11Ti

S32100

321

SUS321

00Cr20Ni25Mo4Cu

N08904

904L

Two-way stainless steel

00Cr22Ni5Mo3N

S31803

2205

00Cr25Ni7Mo4N

S32750

2507TM

0Cr26Ni5Mo2Cu3

CD4MCu

Martensitic stainless steel

0Cr13

S41000

410S

SUS410S

1Cr13

ZG1Cr13

101

S41000

410

CA-15

SUS410

2Cr13

ZG2Cr13

102

S42000

420

CA-40

SUS410J1

3Cr13

SUS410J2

1Cr13Mo

CA-15M

1Cr17Ni2

S43100

431

CB-30

SUS431

Precipitation hardening

0Cr17Ni4Cu4Nb

ZG0Cr17Ni4Cu4Nb

501

17-4PH

CB-7Cu

0Cr17Ni7AL

S17700

631

SUS631

0Cr15Ni7Mo2AL

Titanium and titanium alloy

TA2

TA10

TA9

TA9-1






Note: The above table is a list of commonly used materials. If the required materials are not listed in the above table, please contact us.
HZ Product Structure
Impeller mode
For different working conditions, a variety of impeller forms are selected to meet the requirements of users.

Closed impeller Semi-open impeller Open impeller
Shaft seal system
Choose reliable shaft seals for pumping liquids and operating conditions, reducing operating costs and minimizing downtime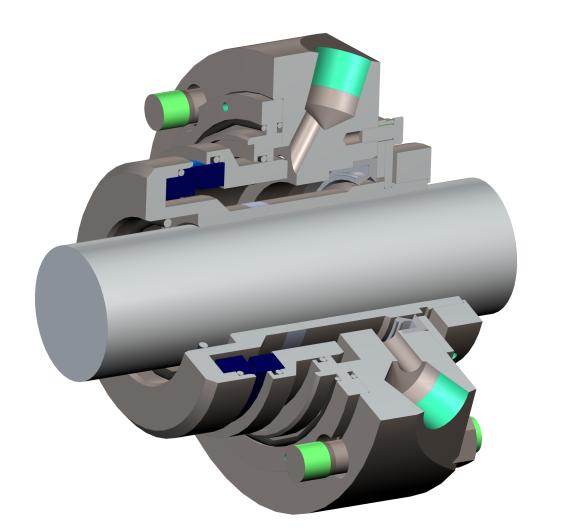 Single mechanical seal
The shaft seal is designed in accordance with the API682 standard.
Usually adopt Plan02/Plan32 or Plan62 flushing scheme
According to different working conditions, choose the flushing water pressure
The flow rate is usually 3-5L/min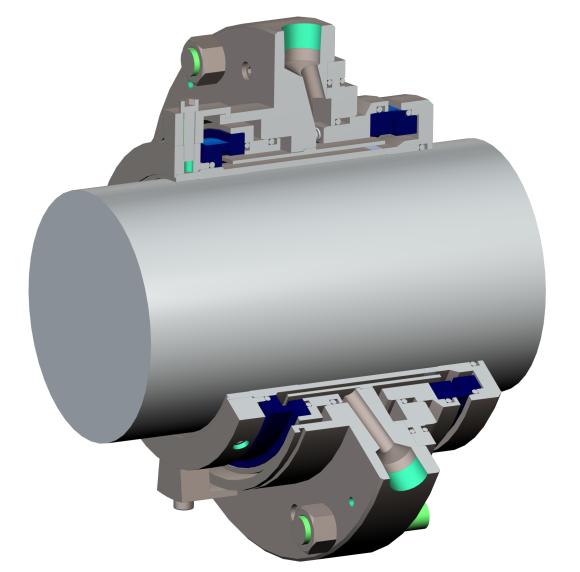 Double mechanical seal
The shaft seal is designed according to API682 standard,
usually adopting Plan54 flushing scheme
The flushing water pressure is 0.5 bar higher
than the seal chamber pressure
The flow rate is usually 3-5L/min
Packing and Delivery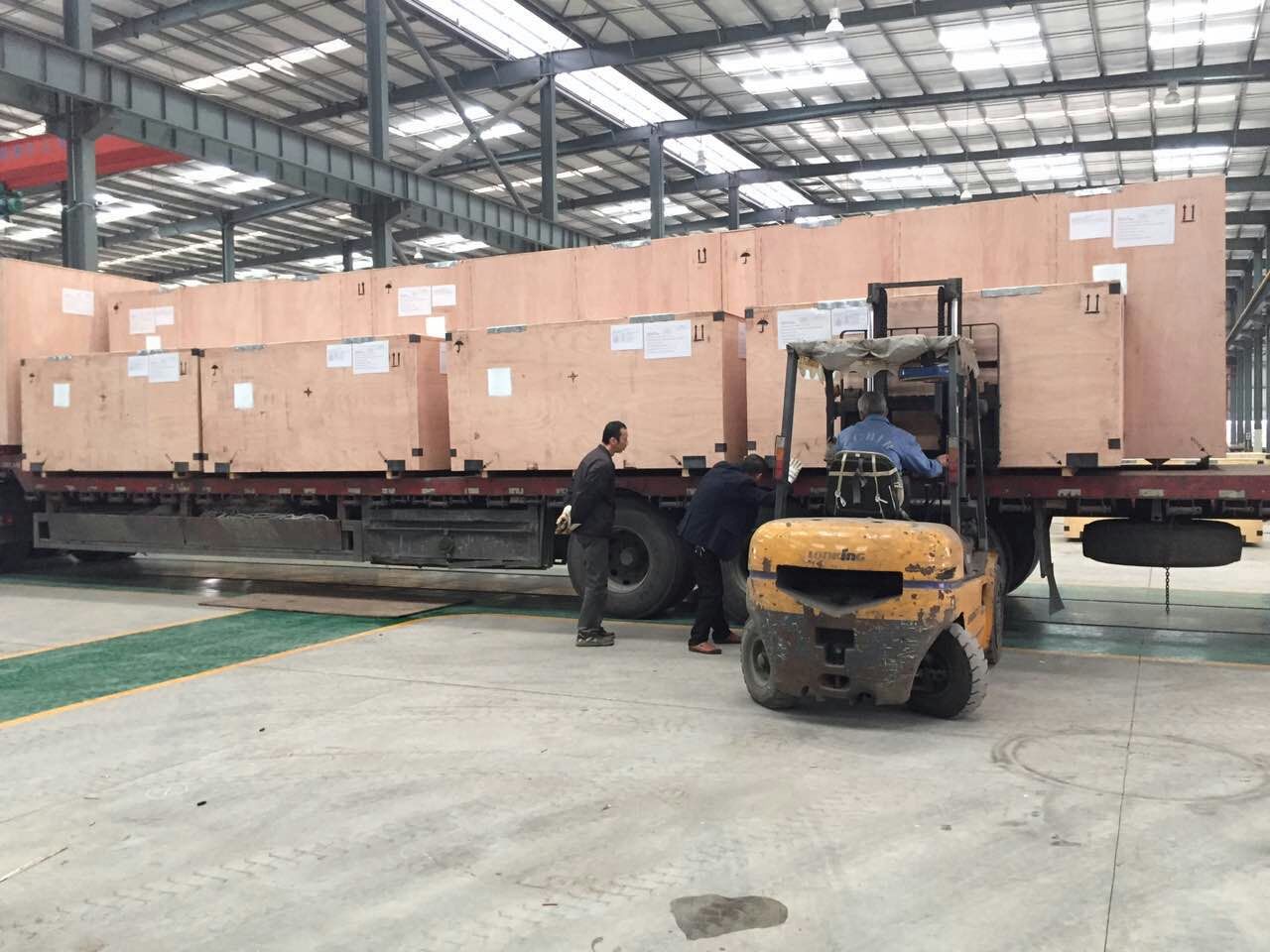 Looking for ideal Anti-corrosion Pump For Alkali Plant Manufacturer & supplier ? We have a wide selection at great prices to help you get creative. All the Anti-rust Pump for Soda Plant are quality guaranteed. We are China Origin Factory of Wear-resistant
Chemical Pump
. If you have any question, please feel free to contact us.